Grand Canyon Photographers
A group of Japanese photographers waits for the ideal sunset moment at the North Rim of the Grand Canyon. I'm not sure what shot they ended up with, but I'd guess that this photo is more colorful than anything they were able to shoot.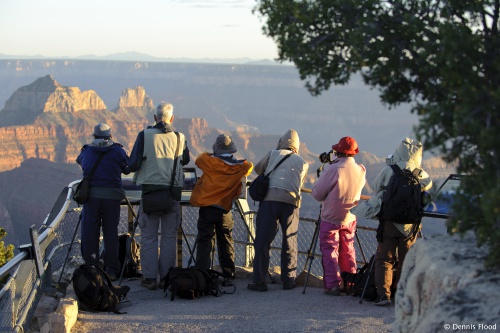 © Dennis Flood 2000-2010. All rights reserved.