Times Square at Night
Taken on a sliver of sidewalk in the middle of the road at Times Square, this long exposure shot is one of my favorites from my first visit to New York City. Like the oncoming traffic suggests, New York comes at you quickly, and assaults the senses whether you're ready or not.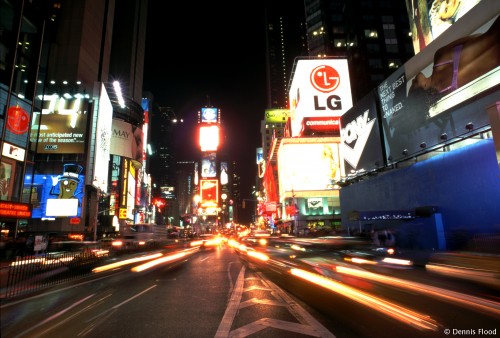 © Dennis Flood 2000-2010. All rights reserved.